Mr. Pollack has served as a Co-founder, Board Member, Investor in several startups ranging in verticals – professional networking platform (music industry), group buying (localized deals), and ecommerce. He currently serves as the Marketing Director of a 50-year-old, leading consumer products goods manufacturing company headquartered in California supplying Fortune-500 retailers, leading brands, and wholesalers.

In his sixteen-year managerial career, he has successfully brought concepts to market, sold millions of dollars' worth of products, and overcome startup challenges of every sort. Mr. Pollack is the author of No Startup Left Behind: Learn How to Launch an Idea and Skyrocket to Success – his latest book that helps founders ideate, launch, and scale their companies to profitable success while avoiding early-stage mistakes.

He serves as an Advisor at Hustle Fund (SF-based Early-Stage Venture Capital firm) and Parallel-18 (leading Startup Accelerator in Puerto Rico), and works with dozens of startups on strategy and marketing ranging from e-commerce, artificial intelligence, SaaS, B2B, B2C, B2B2C, marketplaces, fintech, and consumer products.

He holds a cum laude degree in Entrepreneurship from Babson College and is a contributing writer for Entrepreneur Magazine.
Read Reagan's latest articles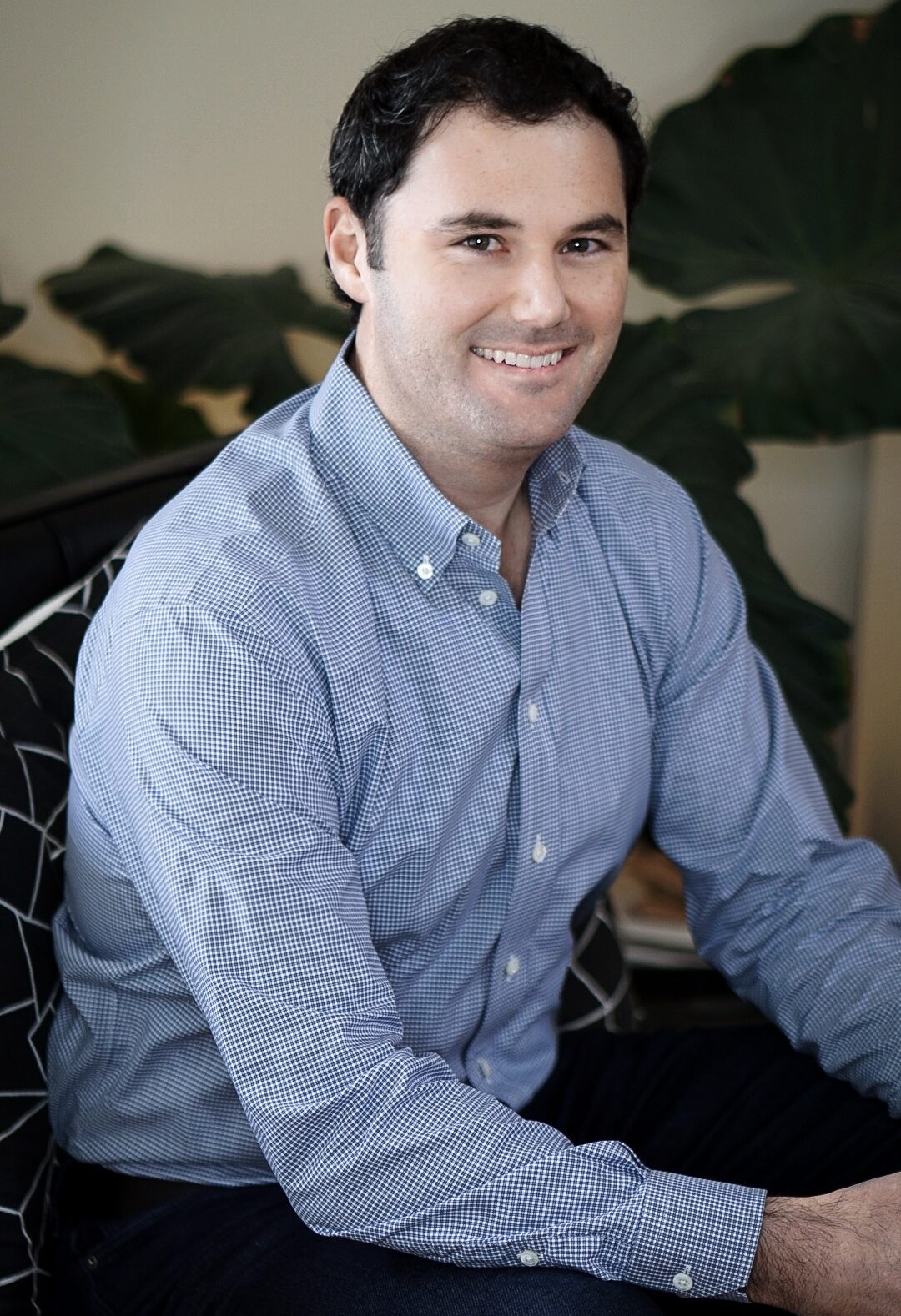 DESIGN THINKING
From ideation, through launch, startups are time consuming and often fail. No Startup Left Behind simplifies ideation, prototyping, and product road mapping for ultra-fast and effective launches that work. Period.
GOING-TO-MARKET
Getting to market is only half the battle. Entrepreneurs must find product-market-model fit and design operations and marketing campaigns that drives rapid growth (traction) in record time (on tight budgets).
SCALING
Growing beyond your first million dollars in sales requires more than luck. Learn battle-tested strategies with a step-by-step growth guide, financial management best practices, and how to raise Venture Capital the smart and effective way.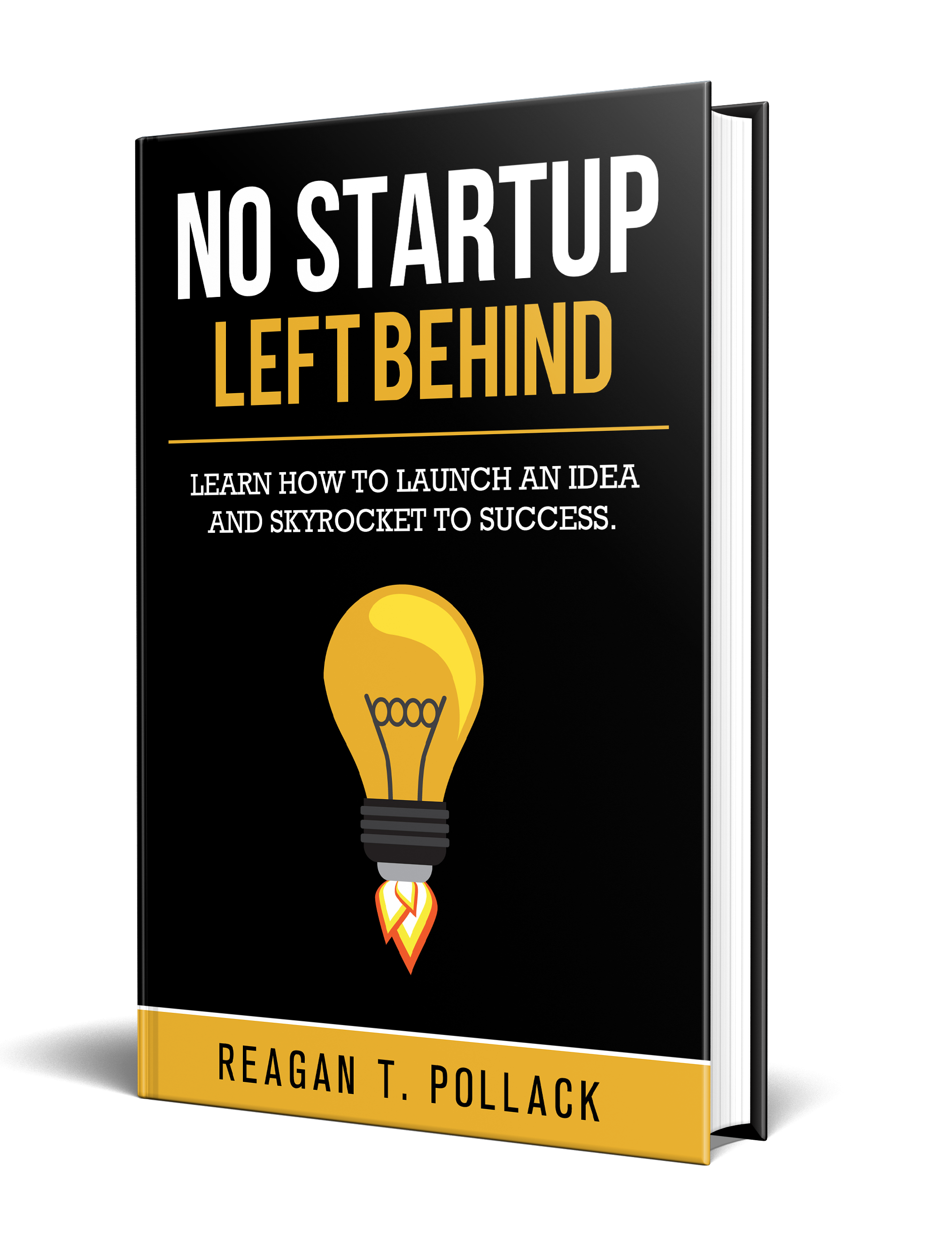 New Book Available!
No Startup Left Behind simplifies the startup journey for readers, from your messy hunch through ideation, customer journey mapping to uncover unique insights, fundraising, launch, scale and profitability generation.

The book provides a roadmap for tackling the biggest competitor of them all – apathy – and provides time-tested tools backed by entertaining personal anecdotes that will help you, our illustrious founder, break through the endless wall of rejection from corporate buyers trained to pass, unconvinced customers, and investors waiting to poke holes in every line of your elevator pitch.

No Startup Left Behind isn't the book you want to read to feel good about your startup, it's the book you need to face to prep for the battles ahead. A long overdue dose of no BS rules and key takeaways, filled with entertaining stories that draw us inside of the startup trenches. Get ready for a refreshing slap in the face for newbie founders and veteran business owners alike to wake you up to what really matters, and for whom at every stage of the entrepreneurial journey.
Order Now on Amazon!
"Reagan is an ambitious entrepreneur who can make an idea come alive. A great guy to brainstorm with, Reagan also possesses a keen business insight."

Ross Beyler
Chief Operating Officer
Trellis Commerce
"[Reagan] is a lifelong learner, who pursues knowledge and opportunities with gusto. He is always a positive force of nature no matter the situation, who understands that action and not just planning is the way to get things done."

Angelo Santinelli
Adjunct Lecturer, Babson College, Fmr VC, North Bridge Venture Partners & Founder, Dakin Management
"Reagan is an exceptional customer-centric businessman!"

Yolanda Green
Fmr. Marketing Director, McDonald's Corporation
"[Reagan] is an entrepreneurial thinker who looks for solutions, when others might see issues/problems. He combines this with an infectious sense of drive and enthusiasm."

Gautum Gupta
Co-Founder, NatureBox & VC, M13 Ventures
"I met Reagan with mentor matching at Parallel 18. It was a pleasure for me to meet him. His insight is helping me to move forward with CRANEeH (www.craneeh.com). Reagan's mentorship in Investor 101 helped me to prepare for the investor matching of this week and next week. Thanks Reagan for taking time to help PR founders to accelerate in their entrepreneurial journey. You are making a difference today."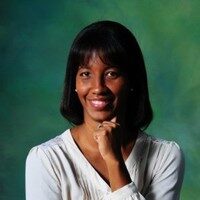 Lorena Padro-Cortes, PE, PhD
Founder & CEO, CRANEeH
"Reagan gave me very interesting advice for my business regarding marketing strategies with food suppliers. He is really passionate about helping entrepreneurs and is very good at, very quickly, understanding the challenges and opportunities of a start up business."

Karina Campos
Co-Founder & COO, NILUS.org
"From the beginning Reagan got involved in my project, asked the right questions and kept proposing ideas, or giving recommendations to consolidate the product and make it grow. He also showed a lot of openness to answer the questions and to maintain future contact.
His advice was really helpful and strategic. Definitely recommend him for mentoring and advise sessions."

Maria Laura Langschwager Pérez
Brand Manager, FITCO
"Reagan is a motivated, goal-oriented, diligent individual…I best describe Reagan as follows:
possessing a strong passion about business, being a calculated risk taker and outside-the-box thinker, innovative problem solver, having perseverance to carry through an idea, having an uncanny ability to recognize opportunities, being competitive and having a desire to be a winner."

Len Green
Serial Entrepreneur, Investor, Philanthropist,- Founder & Chairman, The Green Group
& Author of The Entrepreneur's Playbook
"Reagan is an imaginative, energetic person with an uncanny ability to bring out people's strengths. He is one of the rare people who is a leader, yet also a great listener and champion of ideas, whether they come from him or from others."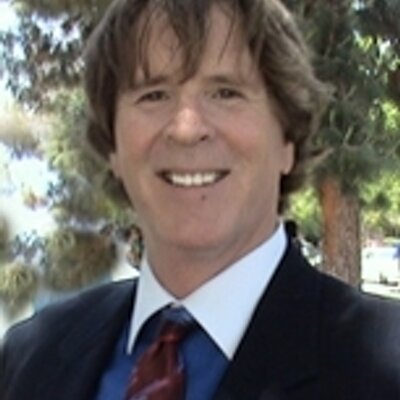 Dr. Gary S. Goodman
Professional Keynote Speaker, Best-Selling Author & President, CustomerSatisfaction.com
"Reagan is a very commercially minded person and his enthusiasm and dedication are highly contagious."

Yannick Roux
Investor & fmr Venture Capitalist
EC1 Capital
"Reagan is incredibly insightful and methodical in his approach to overviewing and dissecting startups. He provided many acute points from fresh, new perspectives and brought his experience and expertise in building and executing. I'd highly recommend for anyone to borrow from his arsenal of knowledge. Thank you again Reagan!"

Hayoung Park
Founder & CEO, HYP_
"Reagan is tenacious. He stops at no end to see his visions emerge in only the most positive light. His family background provides him with a zeal for entrepreneurship that few men grow up with."

Prescott Paulin
Founder, Mayday Alarm
"Reagan is a strategic thinker and a visionary with great ideas. Within 10 mins of our advisor session, Reagan understood the whole business model and value proposition. In the next 20 mins, Reagan shared some really amazing and practical customer acquisition strategies for our B2B offering that I couldn't think of earlier. If you can get even 30 mins of Reagan's time, jump on it. You'll thank him for the rest of your life."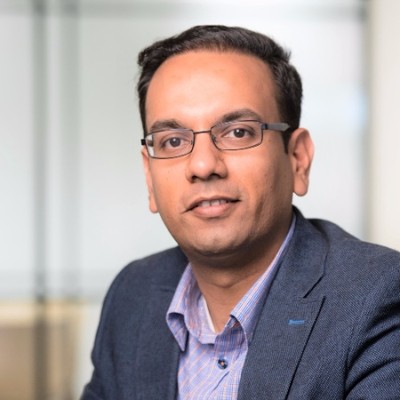 Mandeep Sodhi
Founder & CEO,
Effi Technologies
"Reagan is an extremely strategic, focused, and ambitious businessperson. He has the unique ability of being able to keep his sights on the long-range vision of the company, while simultaneously executing the details of short-term plans. Reagan's tenacity, goal-oriented mindset, and hard-working nature guarantee that every project he is involved with is successful and prosperous. In summation, he is a truly exceptional executive."

Christina-Lauren
Founder, Editor & Lifestyle Blogger InspirationsandCelebrations.net
"Reagan is not only prompt to talk, but he provides great insight and advice. He has plenty of expertise that he is completely willing to share with those who ask for his help. One of the best things about talking to Reagan is that he is able to help you think critically while still being kind and making you laugh. He has helped me to see things that I had not seen before – and probably would have not thought of otherwise. As a student trying to get my startup going, I can say with certainty that every student (or not) thinking about starting something should separate time to speak to Reagan."

Anna Bilha
Business Student & Entrepreneur, Babson College
Free Download: Top 10 Startup Secrets eBook
I've personally used these concepts to scale a startup from idea to over $1 million in sales.

Learn my top 10 startup tips that will help you build, launch and scale any business to financial success.
You'll automatically be emailed the FREE PDF guide and we'll add you to our newsletter.