Entrepreneur | Executive | Startup Advisor | Author
years as a business leader
startups co-founded
READERS worldwide
Reagan Pollack
As a serial entrepreneur and small business owner (since my early 20's), I've learned the keys to starting a company, overcoming challenges, and becoming successful. As featured in Entrepreneur, Business.com, and other notable media, I've made a name for myself as a self-made millennial entrepreneur. I'm here to share with you real business growth strategies, inspiring tips and revolutionary ideas on how to create your dream job.

As a valued ReaganPollack.com reader, you'll learn:
• How to turn your side-hustle into a thriving six-figure business
• How to overcome rejection, failures, and challenges
• How to gain the confidence to turn your bright ideas into valuable products or services
Get my Newsletter
My Business Background:
I have over sixteen years of managerial and operational experience leading startup companies as a Founder, Chairman & CEO, and am currently serving as a Marketing Executive at a 50-year-old, award-winning party goods manufacturer supplying major brands.
I have served as a Co-founder, Board Member and Investor in several startups, ranging in verticals – business networking platform (music industry), group buying (localized deals), and e-commerce.
I have successfully brought concepts to market, sold millions of dollars' worth of goods, and also experienced startup failure firsthand. In one decade, I've seen nearly all facets of business, and can unequivocally say that you learn more from challenges than the easy wins.
I have been featured in numerous publications including Entrepreneur Magazine, TechCrunch, Business.com, The Trophy Kids Grow Up (WSJ press by NY Times Best Selling Author), Music Industry News Network, Yahoo! news, and more.
I enjoy being an Industry Panelist, an Advisor to Startups, a Business Consultant, and a former Board Member for Non-Profit Organizations (MCAET – Monterey County Media, Arts & Technology Organization) and the Babson College Alumni Association (Bay Area).

I am a Startup Advisor at Parallel18 – a startup accelerator program that presents a unique gateway for global startups to scale from Puerto Rico. We offer USD $40K equity-free funding, multicultural high-level resources, competitive tax incentives, access to a global network, and co-working space in sunny Puerto Rico.

I am a Startup Advisor at HustleFund (a leading seed stage venture capital firm) based in San Francisco, CA.

As a Contributing Expert and Writer for Entrepreneur Magazine, and share my knowledge of Startups, Entrepreneurship, Marketing, Product Strategy and Executive Leadership with millions of founders and small business owners from around the globe. You can read my articles, business tips and strategies here: https://www.entrepreneur.com/author/reagan-pollack
I hold a Cum Laude degree in Business Administration with a concentration in entrepreneurship from Babson College (ranked #1 in entrepreneurship by U.S. News & World Report 25 years in a row), and have attended Stanford University (continuing education program), and Monterey Peninsula College (Dean's Highest Honors, A.A, Business Administration).
Praise for Reagan Pollack

Angelo Santinelli
Startup Advisor, Adjunct Lecturer (Babson College) & Founder, Dakin Management
"[Reagan] is a lifelong learner, who pursues knowledge and opportunities with gusto. He is always a positive force of nature no matter the situation, who understands that action and not just planning is the way to get things done."

Len Green
Serial Entrepreneur, Investor, Philanthropist,- Founder & Chairman, The Green Group
& Author of The Entrepreneur's Playbook
"Reagan is a motivated, goal-oriented, diligent individual…I best describe Reagan as follows:
possessing a strong passion about business, being a calculated risk taker and outside-the-box thinker, innovative problem solver, having perseverance to carry through an idea, having an uncanny ability to recognize opportunities, being competitive and having a desire to be a winner."

Yolanda Green
Fmr. Marketing Director
McDonald's Corporation
"Reagan is an exceptional customer-centric businessman!"

Ross Beyler
Chief Operating Officer
Trellis Commerce
"Reagan is an ambitious entrepreneur who can make an idea come alive. A great guy to brainstorm with, Reagan also possesses a keen business insight."

Gautum Gupta
Co-Founder, NatureBox & VC, M13 Ventures
"[Reagan] is an entrepreneurial thinker who looks for solutions, when others might see issues/problems. He combines this with an infectious sense of drive and enthusiasm."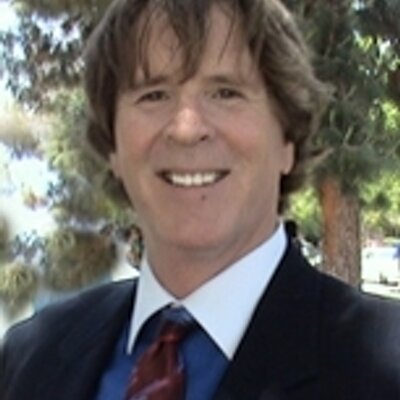 Dr. Gary S. Goodman
Professional Keynote Speaker, Best-Selling Author & President, CustomerSatisfaction.com
"Reagan is an imaginative, energetic person with an uncanny ability to bring out people's strengths. He is one of the rare people who is a leader, yet also a great listener and champion of ideas, whether they come from him or from others."

Yannick Roux
Investor & fmr Venture Capitalist
EC1 Capital
"Reagan is a very commercially minded person and his enthusiasm and dedication are highly contagious."

Christina Lauren
Founder, Editor & Lifestyle Blogger InspirationsandCelebrations.net
"Reagan is an extremely strategic, focused, and ambitious businessperson. He has the unique ability of being able to keep his sights on the long-range vision of the company, while simultaneously executing the details of short-term plans. Reagan's tenacity, goal-oriented mindset, and hard-working nature guarantee that every project he is involved with is successful and prosperous. In summation, he is a truly exceptional executive."

Prescott Paulin
Founder, Mayday Alarm
"Reagan is tenacious. He stops at no end to see his visions emerge in only the most positive light. His family background provides him with a zeal for entrepreneurship that few men grow up with."

Hayoung Park
Founder & CEO, HYP_
"Reagan is incredibly insightful and methodical in his approach to overviewing and dissecting startups. He provided many acute points from fresh, new perspectives and brought his experience and expertise in building and executing. I'd highly recommend for anyone to borrow from his arsenal of knowledge. Thank you again Reagan!"

Anna Bilha
Business Student & Entrepreneur, Babson College
"Reagan is not only prompt to talk, but he provides great insight and advice. He has plenty of expertise that he is completely willing to share with those who ask for his help. One of the best things about talking to Reagan is that he is able to help you think critically while still being kind and making you laugh. He has helped me to see things that I had not seen before – and probably would have not thought of otherwise. As a student trying to get my startup going, I can say with certainty that every student (or not) thinking about starting something should separate time to speak to Reagan."
Get fresh business strategies & startup tips delivered right to your inbox, free!
(we don't spam because that's not cool)