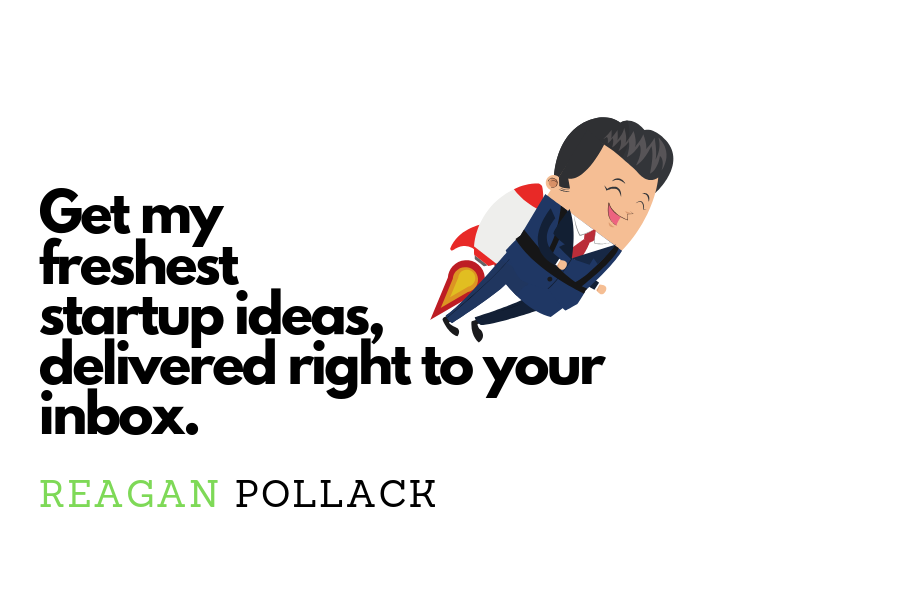 ---
I don't know who needs to hear this right now, but you don't need a 50-page business plan to build a #startup.
You need your first 50 paying customers to love it and tell their friends.
#nostartupleftbehind #nostartupleftbehindarmy #startups #SupportSmallBusiness #entrepreneurship #founders #businesstips
...

See More

See Less
The Founder's Fumble is that often-times, messy, confusing, frustrating time when you're trying to get a project or task completed and you keep coming up against the same issue, or the existing market solutions simply aren't giving you the results you desire.
There's opportunity waiting here for you if you can just open your eyes up to seeing problems as opportunities for potential businesses, not just as impediments to your day.
If you're stuck in the ideation process trying to figure out what type of business to build, take a closer look at the Founder's Fumble - you'll often surprise yourself and find more hidden gems 💎 of ideas waiting to be built. The beauty is, is that you'll inherently know the problem and what the solution SHOULD look like. That's often enough to get started with.
Many successful startups have been built from the Founder's Fumble - Airbnb (trying to find a way to make some quick cash by renting out a couch), Facebook (wouldn't it be cool if we could gamify dating and vote on who is most popular at Harvard?), Google (wouldn't it save us time if we could index results of websites so we could find what we need faster?), CliffBar (wouldn't it be great if there was a protein bar that didn't taste like a protein bar and was actually good for you?) the list goes on and on.
If you have ever asked yourself the questions highlighted, then you might just hold the keys to starting your own venture.
#startups #entrepreneurship #nostartupleftbehind #founders #designthinking #designthinkingprocess #designthinkers #userexperiencedesign
...

See More

See Less
Did you know that the average e-commerce store has a conversion rate of only 1-2%?
For every 100 visitors, 1-2 buy. 98% don't.
So how do you increase e-commerce conversion rate?
Here's 5 ways that's worked for me:
1. Site Speed: You must have a site that loads in under 3 seconds per page for good conversions, and under 2 seconds for great conversions. Slow sites kill your users' experiences with your brand and builds frustration, thus, lowers conversions.
2. Secure the Checkout: A no-brainer here, if your site isn't SSL encrypted, your customer's data and credit card info is exposed to potential hacks and theft. Install an SSL certificate, or use a platform that already offers HTTPS connection for each page like Shopify or WooCommerce. This also helps with higher search rankings with Google.
3. Enhanced PDPs: Simplify product detail pages (PDPs) and enhance them with large, clear, engaging photos of the product up-close, in action, and in its packaging. Too much descriptive text can cause indecision, and grainy, low resolution photos don't build confidence in the product your shoppers are seeking.
4. Offer multiple payment options: Affirm, PayPal, Shopify Payments, Klarna and more offer your shoppers with a wider array of convenient, trustworthy choice to finance their purchases, and that means they feel that you care more about them. More payment options like installment payments lowers the perceived financial investment today for many, and thus, drives higher conversion rates. Moreover, offering turn-key payment options enables your shoppers to check-out faster using previously entered and saved data, and eliminates the need to re-enter their financially sensitive info. Lastly, and this may sound minute, but asking your customer to go to find their wallet for their credit card or even reach back into their pocket can often be just enough friction that makes them think twice before completing the checkout. Get rid of that friction by offering multiple payment options.
5. Mobile-Optimized Pages: Nearly half of your site's traffic today comes from mobile. You must have a mobile-optimized site that scales appropriately based on the device size. Additionally, removing render blocking scripts, excess JavaScript, pop-ups, and other content that prevents your mobile users from easily searching and completing the checkout is supremely rewarded by Google's algorithms. Every time you adjust your site's content, ensure both the desktop and mobile experiences are optimized and across platforms - MAC/PC and compatible across all popular browsers Mozilla FireFox, Chrome, Edge, Explorer, Safari. Often a page change can look fine in one browser, and be way off in another.
Follow these 5 quick tips to optimize your e-commerce store and customer experience. Often just a 1% lift in conversions can make a sizeable impact on your company's bottom-line results. Imagine a $10,000/month revenue-run rate website - that lives off of the 1% of traffic they convert. Doubling the conversion rate to 2% could double the business to $20,000/month or $240,000 per year. It's worth getting there.
#nostartupleftbehind #startups #SupportSmallBusiness #ecommerce #ecommercebusiness #uxdesign #ecommercetips #ecommercemarketing #ecommercesolutions #ecommercewebsite #entrepreneurship
...

See More

See Less