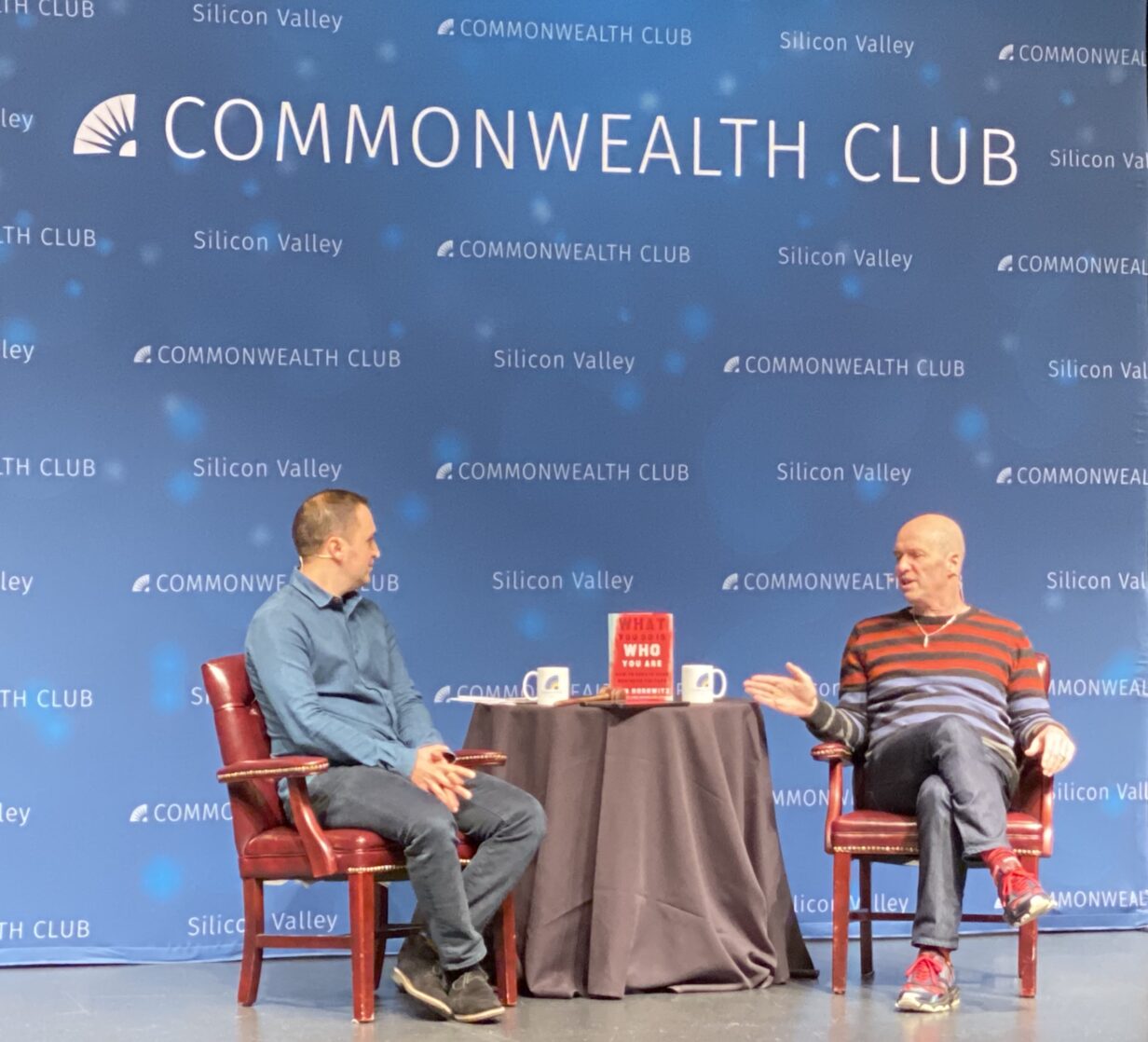 Culture Through Action
What exactly is corporate culture?
Can we see it? Does it emanate from a business plan, an un-written code of ethics, or a placard on the wall?
Last night we got to sit in on a fireside chat with Ben Horowitz (VC, Andreessen Horowitz​) and John Zimmer (Co-founder, Lyft) to discuss culture, and moreover, the role in how even our smallest decisions weave the cultural fabric of our corporations.
Leaning on elements from his newest book, What You Do, Is Who You Are, Horowitz implored us to re-think how we define culture – not as an esoteric concept outside of ourselves, a list of vague commandments on the wall, or even as our mission statement proclaims – but rather as an awareness that the amalgamation of our tiniest actions, thoughts, and interpersonal conversations, multiplied millions of times over by each employee at our companies, either builds us up, or frays at the fabric of who we are and what we stand for (or won't tolerate).
These minute actions compound to create the ebbing narrative, experience and interplay with how our customers, suppliers, investors, and world views us.
When, as leaders, we sign off on a deal that we can't live up to, tolerate an employee's act that's justifiable because of his unmatchable talent, or even allow inaction to creep into the fold of our culture – we lose sight on what truly matters above all — what we do, is who we are.
Horowitz implored us to consider how one small decision can create a cascading effect that unravels the culture our founders worked so tirelessly to create.
As Horowitz and Zimmer delved deeper into culture to address the often standardized, one-size-fits-all, quota-based diversity requirement now asked of nearly every growing corporation – Horowitz suggested that we try widening our diversity lens to see the inner talent inside of each and every candidate, and not just by their ability to meet a required quota for 'diversity'.
Great talent should come through the front door, not a side door that goes into the diversity office. 
As a lasting thought, Horowitz suggested that a deeper layer of diversity in our culture might be discovered in yet another way – by rather, focusing on the diversity of our ideas and our ability to work cohesively and build lasting trust. Culture is not what we say we believe, it's what we do.
Thank you to the Commonwealth Club of California​ for hosting this innovative event.
#startups #founder #entrepreneur #entrepreneurship #diversity #culture #vc #leadership #management #hr