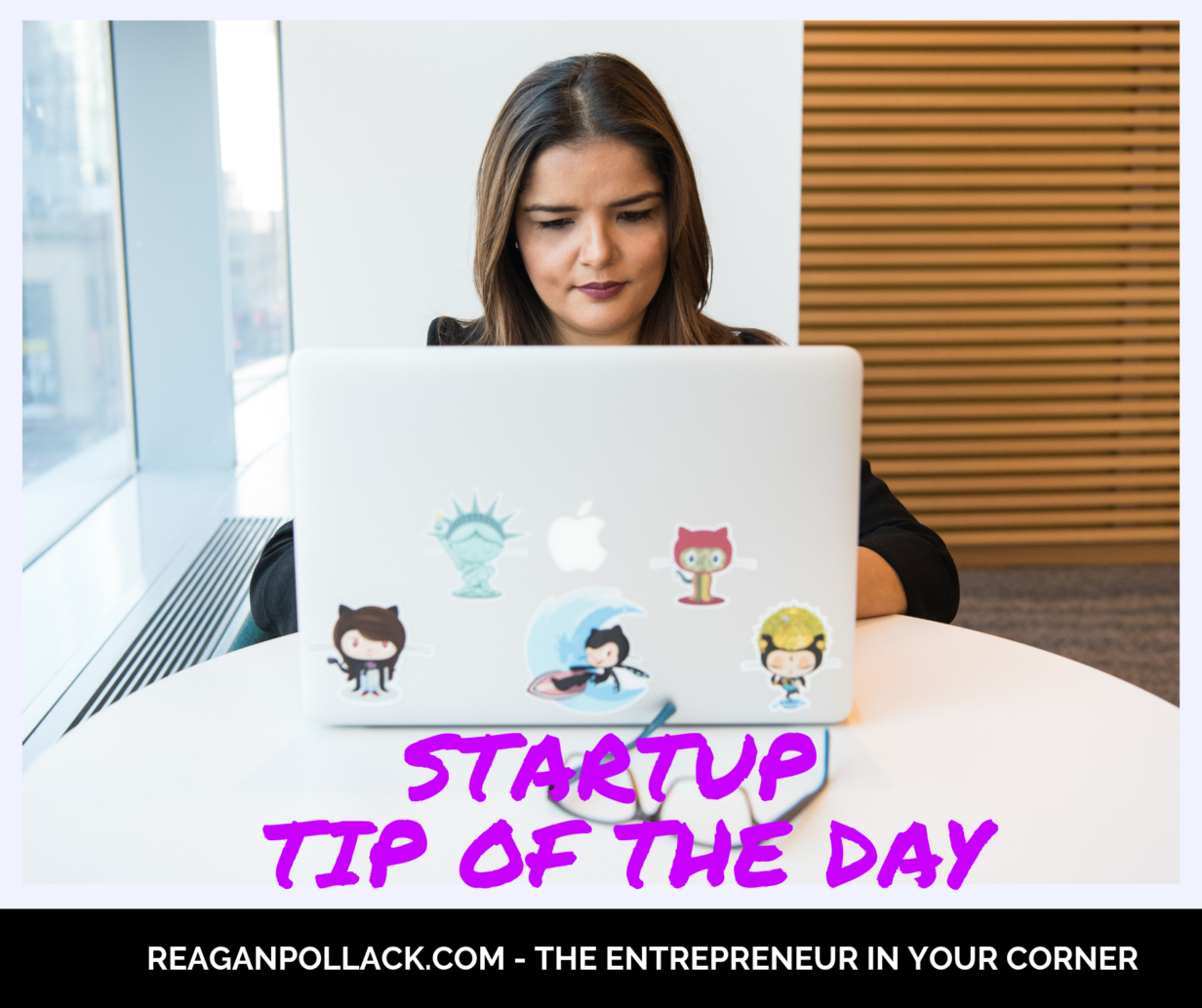 How to Write a Business Plan That Really Works (in just days)
Happy Monday Founders!
Here's your Startup Tip of the Day:
BUSINESS PLAN – BUILD WITH THE END IN MIND
At most Business Schools, they used to teach you to write a business plan and try to predict it all. 
……….
Let me tell you, startups don't happen like that. 
……….
I wrote a 50 page business plan for my first venture, which included 10 pages of 5 year projections, burn rates (how much cash you would go through in the first 12-24 months), hiring head count build ups, cash flows, profit & loss statements, and a stock offering sheet for an investor. It was beautiful (insert tear)!
We were a semi finalist in my college's Business Plan competition, a feat that I am very proud of, however within one year, that business plan was re-worked, tweaked and re-read by me hundreds of times. None of it ever came to reality.
……….
Save yourself the trouble of writing that 50 page plan, and write yourself a 3-5 page Quickstart plan.
MY QUICK-START BUSINESS PLAN:
The first page should include:
● The Real Challenge – What is the true pain point you are solving?
● The Real Solution – How will you really solve it? Can you prove the outcome?
● The Real Opportunity – How realistically big is this issue, and who cares? TAM – (Total Addressable Market) Don't say "If we can only get 1% of a 100 million dollar market we will make a million bucks!" Rather say, "What does it take in time and money to build up to acquire each customer?" Multiply that out for the month or year and that will be more accurate.
Example: You make 40 cold calls a day. 5% convert (that's 2 orders at $200 each totaling $400 in total sales per day). It takes you 6 hours (5 min per call plus a few mins of research/prep time). Perform this 5 days/week and project $2,000/ week in sales ($8,000/mo or $96,000/year 1). That's bottom up, not top down projections.
● The Team – Who is helping you, guiding you, or who will you need to solve this issue? When you start a company, you get a lot of advice, but what you need is real, roll-up-your-sleeves action. Do you need a Technical Co-Founder? Do you need a Chief Financial Officer? Do you need a head Chef? No need to fill in all of the roles just yet, just the key ones to scale you to one year out.
● The Financials: Limit this to a basic start up cost guide for the first 6-12 months. Whatever you project, add 25%-50% to your costs to be more conservative and accurate. No need for a five year pro forma statement here folks.
● Unit Economics: Breakdown what you're selling, how much it costs, what are you selling it for, and what is the margin in percentage and dollar.
Gross Margin is (Sales Price – Cost/Sales Price) X 100 (to create the percentage). For example, you buy something for $50, sell it for $100, and $50 is profit (50% gross margin). In month 1 you can sell 50 units, so $5,000 in sales. Month 2, 100 units, $10,000 in sales, and so on.
● Business Model: Are you Business to Business (B2B)? Are you Business to Consumer (B2C)? Or, Business to Business to Consumer (B2B2C)? Flesh out your wholesale price to businesses, or your Manufacturer's Suggested Retail Price (MSRP) to consumers.
–>For example:
"We at XYZ Corp, are a wholesale B2B company, that sells our magical line of women's shoes through wholesale distributors, who in turn service retailers. Our MSRP averages $100 per shoe, and we wholesale it for $50 per pair on average. We operate on a 50% gross margin basis, or $25 per pair in gross profit on average. We sell through West Coast U.S. Distributors, and have expansionary plans to scale to the Midwest and East Coast via additional retail channel partners, by partnering with the following Distributors as we are a value-add to their product ranges in the following ways. Etc."
● Milestones: Milestones are very specific deliverables that you must meet to advance the business. Milestones help you see a roadmap for actionable items that you need to accomplish to reach the next tier in your business journey.
Examples can include:
● WEEK 1: Research domain name online (GoDaddy, Network Solutions, etc). Make sure when you Google Search it, nothing weird or competitive comes up.
● WEEK 1: Buy domain name, add hosting (shared plan which is cheaper).
● WEEK 1: Setup 1-2 email addresses ([email protected] /
[email protected])
● WEEK 2: Design logo (there are freelancers on UpWork.com or a Logo Maker tool online) (do not, I repeat, do not grab a piece of stock art and make that your logo unless you have the full rights ownership from the creator)
● WEEK 3: Incorporate business (LegalZoom) (I like C Corporations, but you can go with a LLC – just read the details on their website).
● WEEK 4: Choose a quick and easy website building platform: WIX, SquareSpace, etc.
● WEEKS 5-9: Build About Us Page, Shop (Catalog), Shipping Information Page, and Returns Page
● WEEK 10: Meet with first 25 prospective buyers and gain feedback on initial web store, product range, and price points. Integrate feedback into next week's build.
● WEEK 11: Integrate feedback from Week 10 user sit downs.
● WEEK 12: Launch
Make sure to hold yourself accountable to meeting these deliverables on time, as best as possible. You will be building momentum, and that will help you get to launch faster.
……….
Okay, so I want you to just step back and understand that your goal is get all the startup high level stuff out of the way quickly, so you can get to testing and seeing if folks even want what you're offering, as cheaply as possible.
It's better to invest $500 in 30 days, and see zero results, than take 1 year and $100,000 with a perfect business plan that never materializes.
Today's Key Takeaway >> 
Become the rapid deployment (launch) entrepreneur – don't be the 10 year researcher/analyzer.