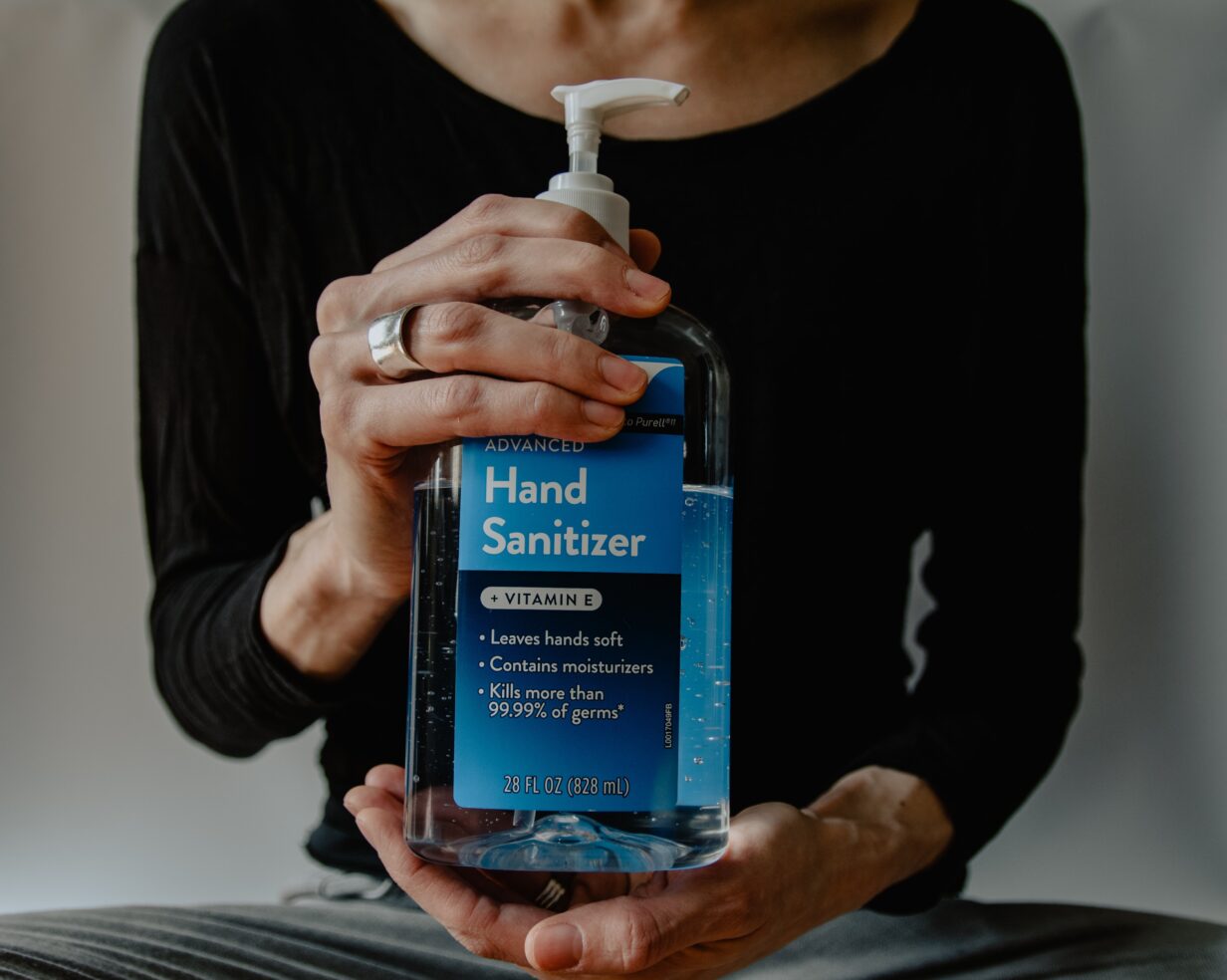 COVID-as-a-Platform: How COVID-19 Disrupts Behavior, Business Models and Builds the Next Generation of Entrepreneurs
Sterilize. Sanitize. Disinfect. Decontaminate. Wipe Down. Rinse Off. Repeat.
Welcome to the Contam Culture – a new "normal" modus operandi if you will, we've been forced to accept in a pandemic induced world.
As the weeks become months under the quarantined, sheltered, physically-distanced era, businesses and consumers have had to adapt to this radical shift not only to survive financially, but just to stay alive. 
Where we once relished casually walking by thousands along the bustling city streets, generously dishing out hand shakes with hundreds at a networking hour to display our extroverted "professional" manners, and unconsciously engaging with the "outside" world – feverishly touching our smart phones – then re-engaging objects "out there" – we've learned the hard way – that viruses and bacteria play an incredible role in our lives.
By effect, COVID has shaken the foundational walls we've built our worlds around from a psychological, behavioral, and consumeristic angle. 
Today, the companies that are thriving include hand sanitizers, household necessities, food delivery services, at-home entertainment subscriptions, and at-home exercise equipment and virtual gym/meditation subscriptions.
But as the Contam Cultural roots continue to permeate deep within our lives and businesses, and as the months march on, we've entered a new era of entrepreneurship – one that requires a deeper level of cross examination in our personal and professional lives – begging the question, "What important products, services, mannerisms, and ecosystems should we take with us into a Post COVID World?" 
The last decade has been, for most entrepreneurs, centered around one hollowed word – Disruption.
How can radical, contrarian ideas backed by hundreds of millions (and often billions) of fresh Venture Capital, disrupt archaic, legacy-based, fragmented and monopolistic industries that either served millions of customers or create a new market that never was, but with new product in hand, disrupts an incumbent who couldn't adapt to the technological nimbleness that only a 20-something run startup deploys. 
The Post COVID-19 world may still echo desires to disrupt others, but the next generation of entrepreneurs have now been disrupted by a force greater and more powerful than any VC-backed entity can rival – global disease. 
2020+ startups should be focused not on disrupting a leading titan, but instead, on seizing the many massively large opportunities that COVID has already disrupted for them.
Instead of waiting for the old economy to return, tomorrow's entrepreneurs will instead realize that COVID has unlocked more opportunities than any one Platform can. The last decade has been marked by the biggest disrupting platforms of our time – the Apple App Store, the Facebook API, Amazon 3rd Party Sellers, the Uber/Lyft Driver Ecosystem, On-Demand Gig Economy (UpWork). 
COVID-as-a-Platform is the new foundation from which tomorrow's entrepreneurs will build off of.
Market demand can trace its traditional roots to two principle (opposing) forces – fear (loss aversion) and desire (acquisition that creates pleasurable outcomes).
The Contam Culture has amplified our fear (to protect our health, the health of those we love and avoid sickness/death in the process), and has put a more profound emphasis on our desire to achieve more, be recognized, and continue the pursuit of our 'best' lives – all while being socially siloed. 
Markets moving forward may no longer be solely classified by their traditional B-School segmentation means – demographics, psycho-graphics, and behavioral groups – but could see an additional segmentation that divides classes of consumers instead into COVID-based activities:
1. COVID "Internal" Personal Activities done at Home (e.g; Watching Kids, New Forms of Hobbies, New Forms of Entertainment, Continuous Food Prep/Cooking, Continuous Cleaning/Sanitizing, "Decompressing" (Relaxation), Mental Wellness (Anxiety Reduction Activities, Mentoring, Therapy, Life Coaching), COVID Leisure-ware (clothing/accessories), Physical Fitness, etc.
2. COVID "Internal" Business Time/Activities done at Home (e.g; Remote Work Scheduling, Remote Video Conferencing, Remote Networking, Remote New Business Development, Remote New Venture Creation, Remote Up-Skilling, Virtual Tradeshows, Remote Mentoring, Remote Coaching, Remote Philanthropy, etc.
3. COVID "External" Engagements (done in Public) (e.g; Driving to Places, Knowing which places are even open/COVID-free, Shopping for Food, Getting Medicine/Prescriptions, Visiting Relatives, Safe External Locations, COVID-free environments, COVID screening check-points, attending job interviews, visiting doctors/dentists, meeting with professional service providers, and more.
The question is not what will change, but in what ways will we have to adapt to the change. 
The disruption has already arrived. The world is more technologically connected and educated than ever in history. Consumers have more time on their hands than ever before. Fear of the unknown 'future world' is baked into everyone's minds and balance sheets.
What will you build on the COVID platform for the next generation to use?
Photo by Kelly Sikkema on Unsplash